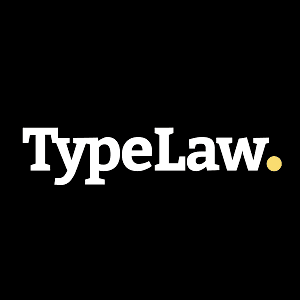 ---
---
Office Manager Employment and Labor Law
---
If you've ever filed an appellate brief, you know how stressful it can be. The courts have very specific formatting requirements, from font size and margins to hyper-linked citations and tables, exhibits, etc. And the clerks who oversee submissions don't let things slide. Enter TypeLaw to the rescue. They take your brief and produce a beautiful, fully compliant document guaranteed, sure to pass muster. And they do it quickly! Worth every penny they charge!
Very fast turnaround time.
Sole practitoner Litigation
---
They Do Exactly What They Say, Very Quickly
I would not want to handle another appeal brief without them there on the final day!
The create an incredibly polished final product, easy for a big firm with a bunch of paralegals and Word experts, but not so easy for a solo or small firm, especially for tables of contents and authorities. The hyperlinking to the record (which they host on their own servers) was very cool and very impressive
It's a little expensive, but they did give me a break for doing two briefs. Super Responsive and Quick, and excellent interface
---
It has allowed me to work on other business instead of spending time formatting briefs.
Frees up time to do other briefs.
---
Has never failed to deliver
I've been using TypeLaw since it began. I was teaching at UC Law in SF and met the founders. I've been with them ever since. Always on time. The briefs are always in great shape. The few problems I've had were quickly resolved. Recommend highly.
---
Typelaw is very efficient and timely.
Work product is excellent for appellate briefs and the appendix. By hyperlinking cases and other materials, we provide the court of appeal with what it wants to save time and review our papers.
Used it on another appeal years ago. Responsive.