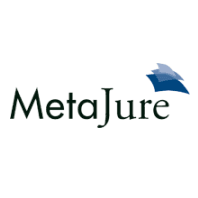 ---
---
Description
MetaJure helps thousands of lawyers easily and instantly find the documents they need, right when they need them. We do it by automatically indexing all of your firm's documents, and making retrieval simple through an intuitive interface, while still allowing for more advanced searching when needed.
---
---
Enterprise Search
Document Management
Document Database Management (Repository for Archiving and Retention)
Document Disposition Based on User Defined Rules
Integration with Microsoft Teams
Search Metadata, Classifications and Indexing
Data Loss and Malware Prevention
File Types - Multi Format Support
Records Management Compliance Support
Search Federated Across Multiple Data Sources
Search with Natural Language Support
Geolocation Controls for Data Storage
Show more
---
Write a Review
Join our community to share your insights with the community and earn rewards for your expertise!