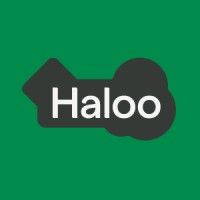 ---
---
Haloo offers various different pricing levels to fit all needs.
Individual Trademark Search Report
$149 for your first search, $99 for additional
Per search
---
Ideal for individual or small businesses
Includes full, professional-quality search report ($2000 value). Includes free, CIPO-compliant application you can file ($500 value)
$349 for 10 searches, $849 for 25 searches, $1649 for 50 searches
Per package
---
Ideal for small businesses and naming consultants
Key Features:
-1 user
-USA and Canada
-Full 360 search
-Download full report
$1049 per month for 500 searches annually, $2049 per month for 1000 searches annually, $3949 per month for 2000 searches annually
Per month, billed annually
---
Ideal for solo practitioner lawyers, small law firms, and naming agencies
Key Features:
-5 users
-Batch searching
-Trademark application builder
-Collaboration tools
Please contact for pricing
Billed monthly or annually
---
Ideal for large law firms, large naming agencies, and enterprises
Key Features:
-unlimited users
-custom datasets
-access to expert search analysts
-dedicated customer service
---
Write a Review
Join our community to share your insights with the community and earn rewards for your expertise!