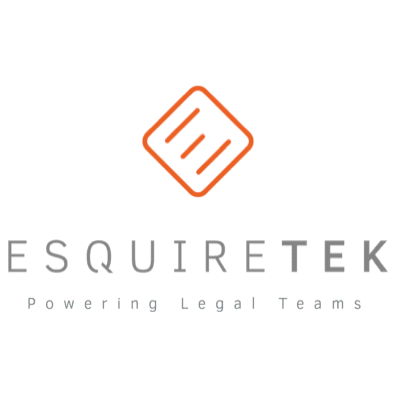 ---
---
Description
EsquireTek brings ground-breaking automation software to the written discovery process. For decades, discovery has been a manual and tedious task. What previously took hours can now be done within 60-seconds. Sophisticated AI scans & extracts an opposing counsel's discovery request and accurately populates a discovery shell, eliminating hours of manual copy, pasting and text formatting. Our rich, easy-to-use features allow attorneys & paralegals to quickly draft responses, add objections, text or email clients & obtain electronic signatures directly from our platform. We're on a mission to help law firms of every size improve efficiency by continuously developing innovative features that eliminate busy work to free up time & resources.
---
---
Document Automation and Assembly
Automated Document Generation and Assembly
Collaboration Tools for Document Automation
Conditional Logic Support
Integrations with Document Management Systems
Language Support for International Languages
Templates - Create Documents and Forms from Existing Documents
Templates - Create New Documents and Forms from User Content
Templates - Calculated fields support
Templates - Queries/Interviews Builder for User Inputs
Content Library Management
Integrations with Digital Signature Apps
Integrations with Business Process Systems
Document sets/Packages Supported
Templates - Prebuilt Forms and Documents Included
Extranets or Portals for Document Sharing
Show more
---
Write a Review
Join our community to share your insights with the community and earn rewards for your expertise!