Practice Law From Anywhere Using These Software Tools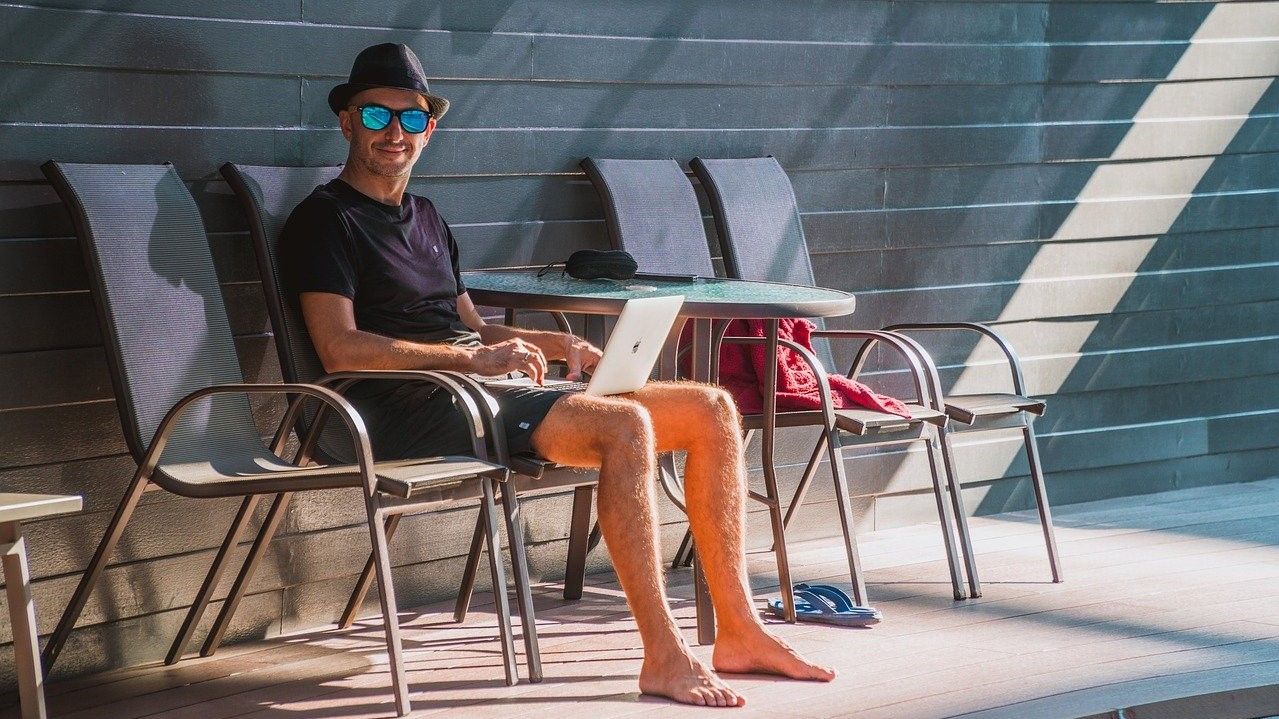 It's important for law firms to have legal software in place that will facilitate operability regardless of where its employees are working. That way, your firm will have the flexibility it needs to ensure long-term business continuity and resiliency.
You undoubtedly already have some remote working tools in place. However, if you're still relying on a jury-rigged IT setup, there's no better time than now to fill in the gaps and invest in the right software tools to facilitate communication and collaboration among your firm's lawyers and staff, no matter where they happen to be located.
Document Management Tools for Lawyers
The ability to remotely access and collaborate on documents is essential when your law firm's workforce is dispersed and working from home. Cloud-based legal document management tools solve this problem by providing a built-in organizational system for documents. Documents can be associated with case files or matters, and access can be limited to certain firm users.
Document collaboration, sharing features, and e-signature tools are included in some platforms, making it easy to securely share and collaborate on documents with clients, co-counsel, experts, and more. You'll want to make sure that the software you choose includes these key functionalities.
Document Assembly Tools for Lawyers
Document automation and assembly tools are also important and allow templates to quickly and easily be created for frequently used documents, such as intake forms, retainer agreements, pleadings, and more.
Document assembly software typically requires a bit of up-front work to create a document template, but it's time well spent. It used to be that serious coding skills were needed to create the necessary templates to automate the document creation process, but no more. Instead, the setup process is simple, and the templates are easy to use once you've created them. From there, your document automation software will do the rest by auto-populating data into the documents. Depending on the types of software you're using, relevant data, such as case numbers, client information, party names, and necessary dates, may be automatically input right into the document, saving time and increasing your firm's productivity. You'll find this to be the case when your document assembly software is built into your law practice management software, and it's a time-saver. There are also great standalone options to choose from, such as Woodpecker.
Legal Billing Tools for Lawyers
Next are legal billing features. Efficient and accurate legal billing is essential for law firms. After all, if you don't invoice your clients, you won't get paid. Legal billing tools reduce the steps needed to send out invoices to clients by automatically generating digital, editable invoices using the billable time entered via the time-tracking features. Other information, such as LEDES billing codes, is also often automatically included in the invoice. You can even customize invoices by including your firm's logo, contact information, and more. And some software even includes built-in accounting features.
As discussed below, some tools will also allow you to include a payment link in the invoice so that your clients can immediately pay you electronically upon receipt of the invoice.
Time-Tracking Tools for Lawyers
An antiquated time-tracking system simply doesn't work when team members are spread across different locations. Enter cloud-based time-tracking. With this feature, you can track and enter time contemporaneously no matter where you are using your computer or mobile device, thus ensuring you capture—and charge for—all your billable time.
Trying to jury rig a paper-based system to capture billable time is not only ineffective practice, it actually ends up wasting valuable time that could be better spent on billable activities. Like it or not, your firm wants to ensure that all time is captured and billed—even when employees are working remotely—so your best option is to upgrade to a more streamlined and centralized cloud-based time-tracking system.
Some law practice management software programs, such as MyCase, even include built-in passive time-tracking capabilities. This means that the software tracks your online activities throughout the day and then allows you to capture any billable activities that were tracked by the program but weren't yet entered into it. So if you drafted and sent an email but neglected to enter the time spent doing so into the software, it will prompt you to enter that time and link it with the associated matter. This feature alone can ultimately pay for the price of the software.
Payment Processing Tools for Lawyers
Next, there's payment processing software. Simply put, it allows your law firm clients to make automated clearing house (e-check) or credit card payments online. After all, credit card and online payments are the norm these days, and legal consumers expect that law firms will offer these payment options.
Even more important, in this post-pandemic world, many clients may still be reluctant to come into the office to pay. Both your clients and staff will appreciate it when you offer your clients the ability to pay legal bills online from the safety and comfort of their own homes. Not only will your firm get paid faster, but your clients will also have more choices when it comes to paying their legal bills. In other words, it's a win-win for both your firm and its clients.
When choosing payment processing software for your law firm, it's important to focus on tools designed with lawyers' unique needs in mind. Generally, legal-specific payment processing software is preferable because it is ethically compliant and ensures that all fees are deducted from your firm's operating account rather than its trust account.
With payment processing software for lawyers, you can choose payment processing tools that work with your firm's practice management software. When payments are processed using tools that are built into your law firm's legal practice management software, the payment is immediately reflected in the legal billing or practice management software.
Secure Communication Tools for Lawyers
One of the greatest challenges lawyers have encountered when shifting to remote work has been finding ways to effectively and securely communicate and collaborate with colleagues and clients. Communicating and collaborating effectively and confidentially is an important part of practicing law, and the better you communicate with your fellow lawyers, staff and clients about their cases, the more streamlined your work processes will be. That's why one of the top priorities for law firms seeking to enable employees to successfully work from home should be to invest in remote working tools designed to facilitate secure communication from any location.
These features are all the more crucial in light of recent ethical guidance, including ABA Formal Opinion 477R, Pennsylvania Bar Association Formal Opinion 2020-300, and Michigan State Bar Opinion RI-381, wherein the ethics committees concluded that unencrypted email may not always be sufficient for client communication and advised lawyers to assess the sensitivity of information on a case-by-case basis, and then choose the most appropriate and sufficiently secure method of communicating and collaborating with clients.
One alternative to email recommended by ethics committees that is inherently more secure is using the communication portals built into law practice management software. Not only are client portals more secure than email, as discussed above, but they're also more efficient since all discussions related to cases, and case-related events and documents, are grouped together and easily accessible using any internet-enabled device, 24/7, day or night. Documents and other digital files can be uploaded and downloaded using the portals, and lawyers can share and collaborate on them with colleagues and clients.
Another popular option is to use messaging tools built into law practice management software, which allow you to instantaneously chat with colleagues and share and collaborate on documents. With most tools, you can create channels that are devoted to specific matters, topics, or teams in your firm. With the click of a button, you can receive and respond to messages from clients or colleagues, allowing you to respond promptly regardless of where you're working.
Law Practice Management Software
Finally, there's law practice management software. This software provides a system that helps law firms run the business side of their law practice, and typically includes all the features discussed above. With this software, lawyers can manage case and client records, track timekeeping and invoicing, accept online payments, schedule appointments and deadlines, manage documents, track and manage leads, and much more.
And when law practice management software is cloud-based, it's easy for law firms to operate remotely by providing 24/7 access to law firm data from any location via an internet-enabled device.
There are many different law practice management software providers to choose from that have been around for many years and offer solutions for all law firms, regardless of practice area(s). There are also a few systems designed with specific practice areas in mind.
---