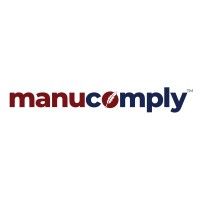 ---
---
Description
Manucomply is an end-to-end compliance management system, to identify, view, monitor and meet compliances. It helps businesses manage all their compliance documentation, activities, conduct audits, track and resolve compliance issues on the cloud. Manucomply secures your business and makes operational processes more efficient. Features include: Centralized compliance library with Bare Act, Synopsis, Obligations, Updated Forms, Associated Risk, Reporting Authority and Impact of Non-Compliance for your entire organization for all Laws & regulations with which it is required to comply; Automated legal updates for all applicable compliances; Document Management; Custom reports using Manucomply report builder; Customize roles, reporting & escalation matrix without involvement of any IT personnel; and Categorizes each compliance activity as per its severity of impact on your business.
---
Product Snapshot
Parent Company
Manupatra Information Solutions Pvt. Ltd.
---
---
Compliance and Risk Management
Compliance Rules Management & Auditing
Employee Background Checks
Consumer Data Privacy Compliance
Document Management
Document Database Management (Repository for Archiving and Retention)
Document Disposition Based on User Defined Rules
Integration with Microsoft Teams
Search Metadata, Classifications and Indexing
Data Loss and Malware Prevention
File Types - Multi Format Support
Records Management Compliance Support
Search Federated Across Multiple Data Sources
Search with Natural Language Support
Geolocation Controls for Data Storage
Information Governance
Retention and Disposal Schedules
Privacy and Information Sharing Policies
Show more
---
Product Snapshot
Parent Company
Manupatra Information Solutions Pvt. Ltd.
---
Write a Review
Join our community to share your insights with the community and earn rewards for your expertise!