Best Practices for Building a Modern Law Firm Data Infrastructure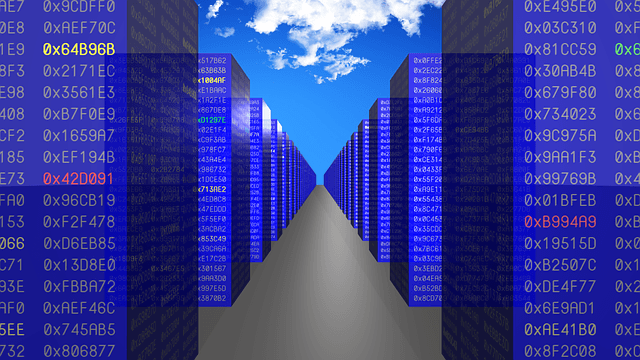 Law firms know they are awash in data, and some forward-thinking firms have woken up to the fact that this comes with a great responsibility to protect that data and leverage it to benefit clients and their own businesses. Few, however, know exactly how to do that, and even fewer have the modern data infrastructure needed to leverage their data effectively.
When it comes to law firms, their clients, and the services they provide, there are an incredible number of interconnected data points and even more ways to take advantage of them with the right data infrastructure. But where do law firms start? What should they do first to get their own data house in order and modernize their infrastructure?
Fortunately, there are practical frameworks that law firms can implement to manage their data, make the most of their internal applications, take advantage of external third-party data sources, and address the critical challenges involved in building a modern data infrastructure.
Start with Data Strategy
Any firm serious about embarking on the journey of data infrastructure modernization should begin by developing a well-rounded data strategy to guide their efforts.
That data strategy should be built on three pillars:
Data collection
Data governance
Data analytics
In terms of data collection, the key here is breaking down silos and gaining as much visibility as possible into your firm's overall data profile. To do this, ask and answer some important questions: Where does your data live? Who owns it? How can you get your hands on it? What tools, processes, and internal interactions are needed to collect it?
Alongside data collection, data governance can present perennially thorny problems for law firms, often due to the large-scale change management issues it presents. When thinking about data governance for your firm, consider how your firm is using data today.
A good first step here is to engage with your legal professionals to better understand their processes and how they're operating currently. Are there any bad habits you need to break? Are there any specific teams that are more data savvy or, alternatively, more prone to poor data management practices?
After engaging with the teams within your firm to build a picture of how they're creating, using, and storing their data, it's time to design the policies that fit your firm's needs. Take into account data security requirements, applicable regulations for specific types of data, and the data classifications and industry standards you should adopt.
In addition to strategizing how to collect and govern your data, you also need to consider what data analytics and intelligence your firm needs to maintain your competitive edge. The first question to ask here is: What valuable business problems does your firm need to solve?
Think about how you can equip your legal professionals with knowledge and insights to provide better client service. What dashboards will they need? And what legal technology tools and external data providers are available and agile enough to meet your firm's demands?
Clean House Before Remodeling
Armed with a data strategy providing a roadmap for where they want to go, many firms jump straight into buying new legal technology tools and implementing the innovative solutions their peers are using to gain a competitive advantage. This is a crucial mistake.
Before remodeling your tech stack and introducing new solutions into the mix, your law firm must clean up its own data. Bypassing this crucial steppingstone in modernizing firm data infrastructure can lead to a rampant "bad data in, bad data out" situation, where you are streaming inaccurate, unstructured, or incomplete data into all of your new systems. This can lead to firm-wide data reporting issues, missed business development opportunities, and disruption in the delivery of legal services to clients.
Instead, here are a couple of steps you can take to begin cleaning up your data:
Apply best-in-class data standards, such as those of SALI, the Standards Advancement for the Legal Industry, across the board.
Structure your data to make it portable across your applications and databases.
Normalize your data and invest time and resources in data deduplication.
Implement and enforce the data governance and collection policies from your data strategy.
Cleaning data within a law firm, and especially large Am Law firms, is no small task. For some firms, this can be an intensive, painful, years-long process to reach a modicum of cleanliness--and in this situation, the fun never ends. Cleaning data is a continuous task with no end date, requiring constant vigilance and long-term resourcing.
Get in the Cloud
One of the key takeaways from hearing several of the largest Am Law firms in the world talk about their data infrastructure at Ark National Summit in New York in May is the woefully significant number of seemingly innovative firms still using on-premise servers.
In one panel discussion, Daniel Marra, Director of Information Security at Shearman & Sterling LLP, shared that not only is the cloud secure enough for their institutional clients with heightened security requirements, but it also provides something that is nearly impossible with on-prem solutions: real-time reporting on exactly where your data is at all times, how it's being used, who's accessing it, and much, much more.
While more data savvy and agile firms are leveraging the cloud to capitalize on new legal technology solutions and better data connectivity, many firms have intentionally been left behind. The risk they face is being completely leapfrogged by firms that have invested in migrating to the cloud to unlock new insights from their data, upgrade their information security reporting, and develop data-driven client service delivery models.
Getting in the cloud is no longer a lofty goal. It's an unquestionable necessity for building a modern law firm data infrastructure.
Move from Silos to Streams
With a data strategy in place, clean data available, and a cloud-first approach to data management, the next piece of the modern data infrastructure puzzle for law firms is using data lakes and APIs.
Data lakes are an ideal option for breaking down information silos, as they provide a centralized repository for storing and using the critical data law firms need for knowledge and insights. But in order to take full advantage of the functionality that data lakes provide to both ingest data from and push data to databases, applications, and dashboards, they must be paired with internal and external APIs, or application programming interfaces.
APIs are used widely across more advanced industries to create a connective tissue between internal applications and data sources, as well as external data feeds. They increase data visibility and provide the ability to pull real-time intelligence from the full universe of data available.
Leveraging data lakes and APIs gives law firms the ability to bring together all types of data, such as operational data, financial data, matter data, client data, attorney experience data, and external legal data sources, for on-demand insights and reporting to solve the pressing legal-business problems of the day.
Hire the Right People at the Right Time
In the layer cake of law firm data infrastructure, the human element cannot be ignored. Ensuring you have the right people, who are excited and engaged about seeing your modern data infrastructure to the finish line, will make or break your efforts entirely.
At the beginning of your data journey when you're planning out your data strategy, don't just start hiring as many data scientists as you can. If you haven't even gotten past the stages of properly collecting and governing your data, your data scientists will largely be twiddling their thumbs. And a bored data scientist is not your data scientist for long.
Instead, hire knowledge management experts, change management evangelists, and data infrastructure architects. As you mature, think about how you can build out the other teams within your firm to be more data driven. Do you need to hire new people in your business development team, who know how to leverage analytics for competitive intelligence? What about your experience management? Do you have the right people to analyze your firm's data to help better serve your clients? Do you want to hire generative AI experts to build your firm's own proprietary multimodal large language models (LLMs)?
Hiring the right people at the right time and having a well thought out succession plan for if and when they leave, will keep your data infrastructure humming. But make no mistake, hiring the right folks to implement your data strategy requires long-term, strategic investments and a commitment to earmark precious resources even during periodic times of economic uncertainty.
In times of dramatic change, many law firms may be reluctant to make significant moves with their data or hire more people. But it's really the perfect time to make these moves. The key is to understand how your data is being managed currently, think through your strategy in a long-term way, and build the case for why these investments are necessary.
Featured image by Jorge Guillen from Pixabay.
---