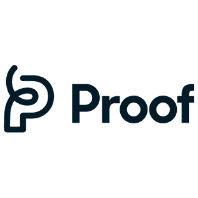 ---
---
$85
Per Serve
---
Paying for Proof is simple, fair, and commitment-free. Only pay for what you need, when you need it.
Skip Trace
Find updated address(es) for servee.
$75
Extended Travel Areas
A server may charge an additional fee for rural or other areas requiring additional travel time or costs to reach areas.
$50+
On-demand Surveillance
As needed surveillance for evasive servees. 2 hour minimum.
Up to $75/hour
Temporary Restraining or Protective Order
Additional fee for service of Temporary Restraining or Protective Orders to reflect the additional hazards involved with this type of service.
$75
Witness Fee Convenience Charge
10% of the witness fee amount will be charged for printing & delivery of check. $2 min / $25 max.
10%
Additional Addresses
If a serve address is updated after a server has made any or all 4 attempts on the original address. The new address will be treated as a new job at the same rate. 4 attempts will be made for the updated address.
Full Fee
Sheriff Serve
Additional fee for all Sheriff serves to offset additional costs related to serving via law enforcement officer.
$75
Additional Serve at Same Address
Each Additional Serve at Same Address. 50% reduction in fee for each additional serve at the same address.
50% reduction
Military Base and Jail/Prison Serve
Additional fee for serves at military bases, jails or prisons.
$75
Document Printing
A fee of 10¢ per page may be added for jobs with more than 100 printed pages.
10¢
---
Write a Review
Join our community to share your insights with the community and earn rewards for your expertise!