Technology Gaps with Legacy Legal Case Management Software for Prosecutors: Outdated Processes, Security Risks, and Limited Integrations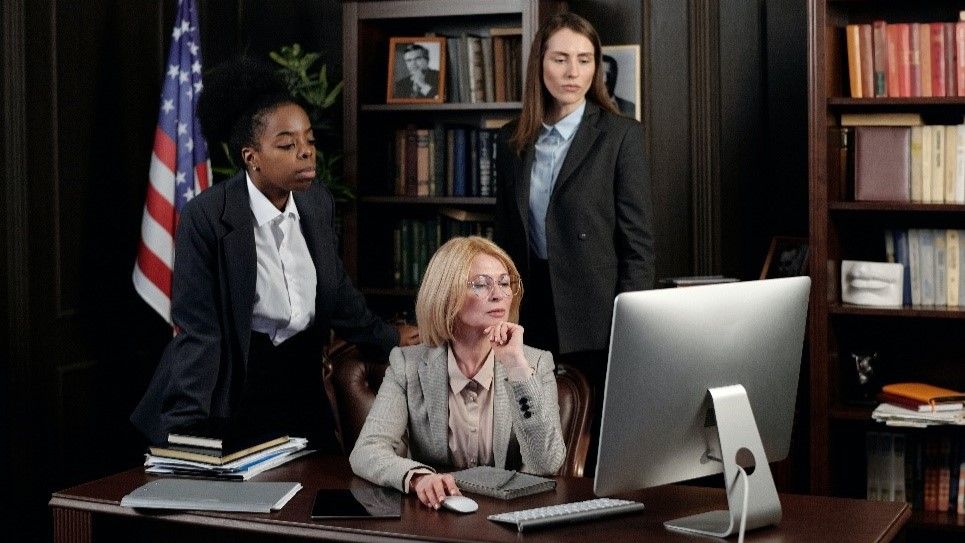 Tech is advancing at unprecedented rates — that is, in some industries.
Recently, the tech landscape has been overwhelmed by astounding AI releases, continued developments, and astounding predictions. Cloud-based platforms have become almost an expectation for many systems, and smartphones have become full-fledged portable computers.
In sharp contrast? The tech that many prosecutorial offices rely on.
Prosecutors are facing peak burnout levels and retention rates for attorneys across the country are plummeting. The cause? With increasing caseloads, existing backlogs from COVID-19, and slimming staff, prosecutors are feeling perhaps even more pressure than usual.
In light of this pressure, prosecutors can't wait for solutions. Tech has the potential to revolutionize prosecutors' daily workflows, through automated systems, highly searchable databases, cloud-powered platforms, and much more. Modern problems require modern solutions. In this article, we'll compare and contrast features across the legal case management software spectrum. Particularly, we'll examine the different functionalities and capabilities of legacy providers and emerging tech and consider whether legacy legal case management systems can meet the pressing needs of prosecutors effectively.
What's the real cost of outdated technology?
Outdated technology systems rely on clunky, inefficient processes that often require users to download and re-upload documents, scans, and copies repeatedly throughout the legal process. Many older systems don't have easily searchable indexes, which can require clerks and attorneys to spend precious time digging through case files and archives.
A two-for-one problem that many outdated platforms face is a lack of security. As cyberattacks are on the rise, even prominent government agencies, both within and outside the U.S., are vulnerable to cybercrime. Cyberattacks not only compromise sensitive information, but also can require countless hours to remedy, as specialists attempt to secure comprised data, repair broken security measures, and re-establish systems.
The second part of this problem is the enormous financial cost these attacks often incur. IBM's 2022 Cost of a Data Breach report averages that each government agency cybersecurity incident costs $2.07 million. With existing tight budgets, prosecutors would be hard pressed to allocate millions toward a single cyber threat.
Defining Outdated Technology
What does "outdated" tech truly mean in the legal case management space? Here's a list of some lingering, outdated legal tech features.
Limited Integrations
Many outdated platforms don't feature open API capabilities to integrate with other existing systems. Many prosecutors' offices rely on multiple platforms, such as systems for time tracking, document management, and accounting. Without integration capabilities, outdated legal case management systems become an added burden because of their siloed nature. In contrast, updated legal case management platforms allow users to connect various systems for streamlined information sharing and processes. This helps attorneys monitor cases throughout each stage of the legal process and track cases in one systematic location.
Without integrated systems, offices and firms can lose valuable time while toggling between various platforms, often in search of specific files and data that could otherwise be aggregated. Additionally, software that isn't prepared for integrations is most likely also not prepared for other new tech adaptations and possibilities.
Inflexibility
Alongside a lack of integration capability, many outdated platforms are inflexible regarding user-specific customizations or scalability. For example, within a legal case management software, users will want access to flexible, customizable forms for various needs throughout the legal process. This may be more challenging with antiquated legacy providers, requiring attorneys to digitize forms on their own.
In contrast, updated platforms can offer more options for customized forms with single-entry data input integrated into the digital forms, reducing the amount of clerical work to retype information time and time again. As a result, there are fewer errors due to the digital automation of these processes.
Additionally, each prosecutorial office has unique operational needs based on size, location, and focus. Simply put, a one-size-all approach doesn't work. Particularly in urban, high-growth areas, offices need the ability to scale their platforms based on staffing, data collection, and other needs. Flexible tech provides space for this growth, alongside organic growth within the technology field itself.
Unequipped for Changes in Legal Regulations and Requirements
Another feature of outdated case management software is that it may not be able to keep up with changes in legal regulations and requirements. As local, state, and federal requirements and regulations change over time, legal case management software needs to be updated accordingly to ensure compliance.
Outdated software may not be updated regularly, and as a result, this can put law firms and legal professionals at a disadvantage and potentially expose them to legal risks.
Instead, updated legal case management systems can adapt to shifts in legal regulations and requirements and provide users with tools to stay compliant. Effective data governance ensures that data is consistent and trustworthy and doesn't get misused. It's increasingly critical as organizations face new data privacy regulations and rely more and more on data analytics to help optimize operations and drive business decision-making. Naturally, this is important on both a national and statewide level, and modern tech providers can help users acclimatize to both.
The Possibilities of New Tech
Cloud-Based Benefits
A concern with many outdated case management platforms is that they aren't cloud-based. Cloud-based systems allow users to share information anywhere and anytime, whereas locally based systems require users to access information directly within the office itself.
Besides being inconvenient (considering how work-from-home has become a norm in many industries), local storage can be detrimental to a case when attorneys need access to critical files and pieces of digital evidence.
With a cloud-based system, attorneys can access any information they need instantly with a few clicks, particularly if the case management system has a highly searchable database. Without a cloud-based system, attorneys may be unable to access critical documents when they need them.
E-Discovery Processes
Even before a case ever makes it to the courtroom, it's vital that attorneys have access to share files easily with relevant parties. In the public sector, prosecutors require streamlined systems for releasing discovery to the defense and receiving evidence from law enforcement. Electronic discovery can also offer benefits such as detailed audit logs, which clearly document who has accessed certain files, when, and where (via IP address).
Collaborative Tools
Within both public offices and private firms, attorneys also need tools for collaboration. When working on cases with colleagues, updated tech can allow users to track other users' additions, edits, and redactions. Additionally, users can assign tasks to specific parties, which helps manage workflow processes.
These collaborative tools also extend to calendar and scheduling tools, and many updates in legal case management systems allow users to seamlessly import and export calendars across platforms such as Outlook, Gmail, and more.
Mobile Capabilities
Alongside these features, many new legal case management models are designing mobile apps that allow users to access information from their cell phones. These features are promising, particularly when attorneys need to access information quickly without relying on Wi-Fi or hotspots.
Artificial Intelligence
Perhaps one of the newest possibilities of updated tech, many legal tech providers are exploring artificial intelligence (AI) capabilities. Particularly, developers are hopeful for AI's potential to minimize rote, administrative tasks that consume much of attorneys' time. While current providers may not yet have the full foundation in place for AI tools, it's worthwhile to explore whether certain providers have the potential architecture prepared to support such advances.
Advanced Analytics
More than ever, data and data transparency are vital within prosecutorial operations. Offices throughout the United States are beginning to roll out prosecutorial data dashboards or consider how they can better share their data with the general public. For users on legacy systems, aggregating data can be a daunting and time-consuming task.
In comparison, modern legal case management platforms provide multifaceted views to allow users to clearly view and analyze their data. Streamlined access to this data is necessary for preparing prosecutor offices for the possibility of data dashboards.
Data not only can help increase trust with the public, but it can also help attorneys and prosecutors better identify trends in their cases, and as a result, help prosecutors properly allocate their funding and resources.
Conclusion
Legal case management technology has come a long way from its humble origins of dictation machines in the 1950s and the original computer models of the 1980s and 1990s. But, in many instances, it still hasn't come far enough, particularly considering the current technology standards across other industries.
As attorneys continue to work toward efficient, effective systems in legal case management, updated technology is a necessity.
Outdated tech models are inflexible, based on local networks, and lack modern integration capabilities. As a result, these models often cost attorneys' two most valuable resources–time and money.
In contrast, emerging tech platforms offer opportunities such as cloud-based networks, which can increase security and allow users to work from anywhere. E-discovery tools can help streamline discovery for prosecutors through features such as digital audit logs. Collaborative workflows allow users to work simultaneously to get more done in less time. Mobile capabilities help attorneys quickly access and input information from the ease of their mobile devices. Artificial intelligence capabilities offer the potential of automated administrative work and rote tasks. Advanced analytics can help prosecutors build trust with their communities, analyze trends, and better allocate resources.
Overall, modern legal case management software offers many advantages over outdated models, including increased efficiency, productivity, and flexibility. A modern data architecture allows you to build a scalable system, gather organized data, and streamline operations. By adopting modern software, attorneys and prosecutors alike can stay up to date with the latest technology, and better serve the needs of their communities.
---