How to Choose the Best Live Chat Service Provider Software for Your Law Firm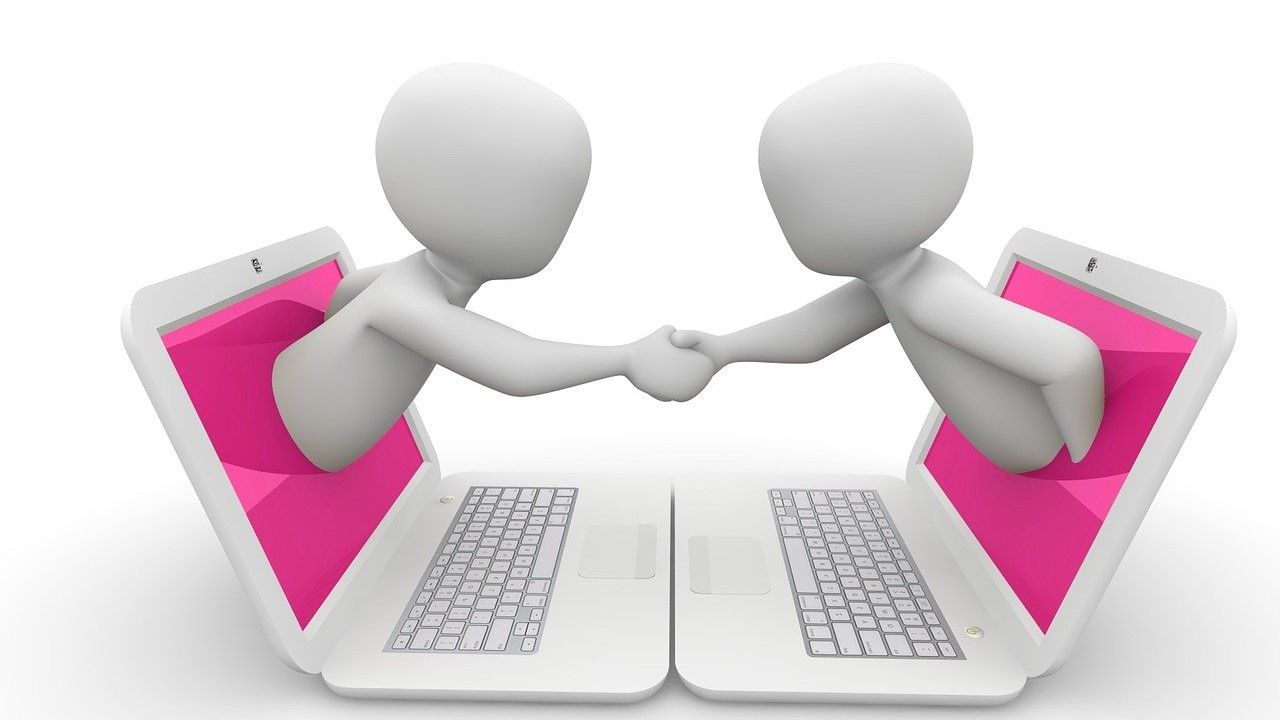 Is your law firm looking for ways to convert more prospective clients and grow your business? Adding a live chat feature to your website is an effective way to engage with potential clients and turn them into paying clients. But with so many live chat service providers, how do you know which is right for your law firm's needs?
We'll look at factors like integration options and pricing plans—so that you can make an informed decision when choosing the best live chat service provider for your law firm.
What is Live Chat?
Live chat is a great way to provide immediate support to prospective clients on your website. It allows visitors to get immediate help or information in real time without waiting for an email response or making a phone call.
Live chat connects website visitors with a law firm representative through an instant messaging widget. The prospect can type their question or issue into the chat box, and the representative will respond quickly with helpful information or schedule a consultation.
Meet Potential Clients Where They Are
Chatbots may not be for everyone. Some potential clients may prefer something other than live chat because they would rather call a firm to speak with a person. These prospects may find live chat impersonal.
However, many internet users prefer live chat because it lets them get answers to their questions without making a phone call or waiting for an email response. They may also appreciate the convenience of chatting with someone while on the website rather than having to navigate away to find contact information.
The Benefits of Using Live Chat to Convert Leads
If you want to increase leads, or prospective clients, you need to reduce friction for people who may need your services. Chat software does just that by providing a convenient and accessible communication channel for potential customers.
One of the significant advantages of chat service software is its ability to engage with potential customers in real-time. When someone has a legal issue they are researching, they will look at many law firm websites to find out more about their matter, research law firms in their area, and sort out their next steps. You want a direct route for that person to contact your firm–instead of a competitor.
When a user engages in a chat, your law firm provides an immediate touch to that person where you can create a script that will convert the user into a lead. During the chat conversation, the user can provide essential information such as their contact information and context about their legal matter. You can use these transcripts to inform your conflict checks and follow-ups.
How to Evaluate Which Chat Service Provider is Right for your Law Firm
When a law firm is evaluating which chat service provider to use for their website, there are three key criteria to consider: needed features, integrations, and pricing.
Features to look for in chat service providers
When looking for a chat service provider, there are a few important features to keep in mind:
Support: You'll probably run into a few issues at some point, so ask about their customer service and technical support.
Automated triggers: Are you concerned that a chat box might seem annoying? Triggers let you set up the chat to open or ping a user based on website activity after they've been browsing for a certain amount of time.
Multi-language support: If your law firm caters to a diverse client base, you will want the ability to provide customer support in multiple languages.
Multi-channel support: Some chat service providers can offer multiple communication channels, such as email, SMS, or even social media.
Customization options: You may need to pay a bit more, but some chat widgets can match your branding–also known as white-labeling.
Scalability: Be sure to look for a service that can be sustained and support you as your law firm grows.
Ultimately, the features you should look for in a chat service provider will depend on your law firm's specific needs and goals.
Integrations
When choosing a live chat service provider for your law firm, you need to consider the different integrations you'll need. A live chat solution should integrate seamlessly with your website so users can initiate a chat directly from the page. Integrating with social media platforms such as Facebook enables you to engage directly with prospective clients on those platforms.
Additionally, if you use a CRM system, your chat service should be able to integrate with it, so you can track client interactions and use the data for follow-up conversions. Most importantly, you'll want to easily funnel information from the chat provider into your practice management software. Lastly, integrating with analytics systems will allow you to track performance and make data-driven decisions.
How Much Will a Live Chat Service Cost?
The prices for live chat services are different depending on the company. It is important to understand how these companies charge for their services so you can pick the right one for your business.
Free live chat
There are free options for law firms looking for a budget-friendly, no-frills live chat solution. While the services may be limited and include only one agent with an allowance of 20 chats per month, they might be enough to get you going. These packages do not supply features such as transcripts and reports, targeted chat, or white-label branding.
Pay per agent
Under this model, law firms are charged based on the number of agents or customer service representatives using the live chat software. Typically, law firms must purchase a certain number of agent seats or licenses. Each agent seat represents one customer service representative who can use the live chat software to engage with customers. The cost of each agent seat will vary depending on the provider and the features in the software.
Volume-based pricing
Volume-based pricing is an alternative to pay-per-agent plans for live chat services, where the amount of website traffic determines the cost. However, it's important to remember that this could become costly as traffic increases. Evaluating profitability when considering volume-based pricing is essential to make sure you get good value for your money and achieve quality leads.
Pay-per-lead
Pay-per-lead is becoming an increasingly popular live chat solution as it offers law firms flexibility and cost-effectiveness. The payment model is based on performance, so you only pay for the qualified leads your live chat provider produces. The price per lead differs from one service to another and can range from $20 to $45 per lead, in addition to an initial setup fee. Law firms and service providers typically agree on what makes a qualified lead. That way, the law firm can be sure it won't be charged for any leads that don't meet the criteria.
Get the Most out of your Live Chat Service
When it comes to converting leads for law firms, live chat is a great tool to increase conversions. The key is to find the right live chat service provider that offers features and integrations tailored to your firm's needs while considering costs and the preferences of your target audience. By doing so, you'll be able to get the most out of your live chat service and drive successful results.
Interested in live chat service providers? Explore options in the Virtual Receptionist section of the LawNext Legal Technology Directory.
---